Science is an integral part of everyday life, and it is our vision at Maplewell Hall School to broaden the horizons of our students and to engender in them a sense of wonder and curiosity.
The Science Department believes that all students should have access to a science curriculum that is engaging, fun and thought provoking and that prepares them for a world of technological advance.
---
---
Our labs at Maplewell Hall

---
Teaching
At Maplewell Hall School we recognise that children will enter our classrooms at different levels, therefore we have created a two pathway system that allows children of all abilities to access the science curriculum. Biology, chemistry and physics are tackled in equal measure across all teaching years and in both pathways ensuring that a balanced education is provided for all.
Experiments, teacher demos and various practical activities are a core component of science and one which we strive to incorporate into our lessons as often as we can. Coupled with plenty of real-life examples, the Maplewell Science Department ensures that pupils see the applications of science in the world around them.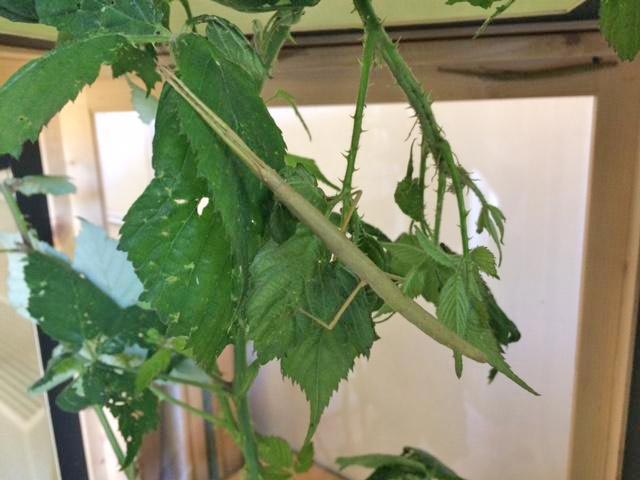 Our Science Stick Insects
---
Curriculum
The science curriculum at Maplewell Hall School is broad and covers a variety of topics at KS3 and KS4, with a range of qualification options to suit the needs of the individual. At KS3 the curriculum follows the AQA KS3 Science Specification, and at KS4 pupils will either embark on the new and challenging AQA GCSE Science, study for the WJEC Science Pathways Entry Level or the AQA Entry Level.
Maplewell Hall School has recently adopted the Mastery System, wherein pupils are assessed on their level of "mastery" of particular topics. This means that it is far easier for teachers to determine a pupil's level of understanding of a topic and therefore focus in on areas of weakness in order to ensure maximum progress.
Regular assessment and feedback are also an integral part of the science curriculum which helps to improve student resilience in the face of difficult content.
Pathway A
Pupils on pathway A will focus on the more challenging and in-depth concepts of science such as electrolysis and stem cell technology. This means lessons will focus on exploring the reason why things happen in more detail. Pathway A will culminate in pupils taking 6 GCSE Science exams at the end of year 11 in order to obtain 2 GCSE grades.
Pathway B
Pathway B is designed to provide students with a wide range of science topics from biology, chemistry and physics. This pathway has been designed for pupils who may benefit from a more research-based education. Pupils who may need more enhanced support in developing their science knowledge, will follow a specialised curriculum. The overall aim for pupils on this pathway will be for them to achieve a level 1,2 or 3 Entry Level, or a GCSE in Single Biology at the end of KS4.
---
Curriculum at KS3
The KS3 curriculum has recently been revamped to match the new National Curriculum. Teaching is supported with new text-books, experiments and demonstrations. The curriculum covers topics from all areas of science.
KS3 Science Syllabus
---
Curriculum at KS4
The KS4 curriculum at Maplewell Hall School means that pupils will study towards a GCSE in science, or a WJEC/ AQA Entry Level in science depending on ability level.
---
Qualifications
There are a range of science qualifications offered at Maplewell Hall School.