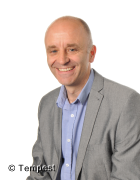 Mr Rob Cooper
Deputy Headteacher (Pastoral)
Specialist Leader of Education; and Careers Leader.
My job as Deputy Headteacher (Pastoral) is to make sure that every student at Maplewell is safe, is learning, and is prepared for adulthood. I do this by working closely with Parents and Carers, Students, Staff, and External Professionals.
Please explore this section of the website where you will find our policies, information about the support we offer in school, and links to external information and support.
Text Your Public Health Nurse (School Nurse)
Did you know if you're aged 11 to 19 in Leicester, Leicestershire and Rutland you have a dedicated confidential secure text messaging service which enables you to get confidential, professional health advice and support.
More
Five steps to mental wellbeing
Evidence suggests there are 5 steps we can all take to improve our mental wellbeing. If you give them a try, you may feel happier, more positive and able to get the most from life.
More