---
Students guide to the Residential experience
Our aim is for you to enjoy and learn from your residential experience. We will help you develop skills so that you can do things by yourself. This is called "being independent".
We also encourage you to try new activities and to make new friends.
---
Routine
At the end of the school day you will come to the bottom floor sitting room to be marked on the fire list and for the staff to explain what is happening during the evening.
On your first evening we will explain the fire drill, allocate bedrooms and give you a tour of the residential area.
There is then some free time when you can get changed into your casual clothes and have a snack and drink.
You may also use the time just to relax, watch TV, play on the computer, or spend time talking to your friends and the staff.
There is a short homework session that is either with a teacher or with the care staff. If you have been given work during the school day it can be done at this time.
There is then some free time when you can choose from activities offered by the care staff. These may include playing football, cricket, or pool, use of the internet or doing Arts and Craft. In the summer we do more outdoor activities such as cycling.
We have a light tea, such as sandwiches or jacket potatoes. Students help set the tables for this. You can check the menu outside of the kitchen each week. If there is something you really do not like, then ask the kitchen staff if you can have something different.
After tea there is a planned activity. These change each term and are run by the care staff. Before your stay you will be sent an activities choice form where you can say which activity you would prefer to do.
The activity finishes at 7.30pm and you return to the residential base (bottom floor sitting room). You can then have time to relax, play games, and watch TV etc.
You may be sharing a room with a friend and can spend time in your room with them or other friends if you want to. You will need to let the staff know where you are and at no time should girls go into boys' rooms or boys into girls' rooms.
At the start of your stay you will be asked to fill in an "All about me" booklet with a member of staff. This helps us know more about what you and can also let you decide if there are particular things that you would like to practice when you are staying.
At around 8pm we have a light supper and a drink if wanted.
At around 8.15pm you will get ready for bed by having a shower, brushing your teeth and putting on your PJ's or nightie. You can continue with your free time activities such as reading or watching TV until bedtime.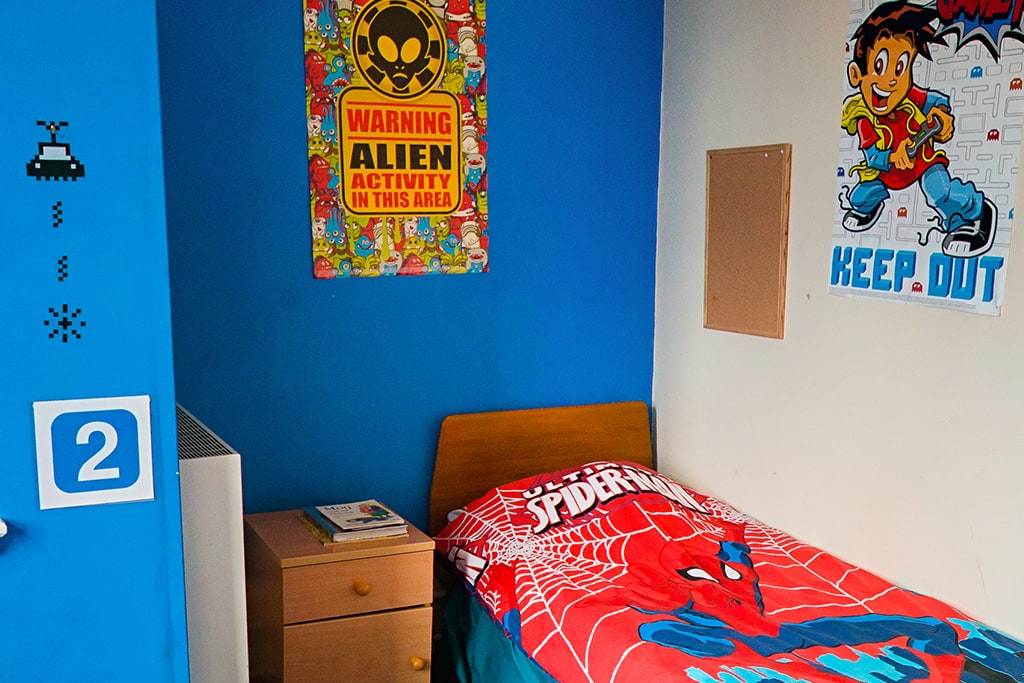 Points are awarded during the evening for positive behaviour, the same as they are during the school day. If you earn a "four" you will be given a green token. These can be exchanged for rewards, such as being allowed to stay up slightly longer.
The usual bedtime for Key stage 3 is 9.10pm and for Key stage it is 9.20pm.
You can go to bed earlier than this if you feel tired, just let a member of staff know.
During the night Mrs Kirkland or Mrs McDermott are on duty. They are here to check that everyone is safe and well throughout the night. If you wake up and feel unwell they can help you. There is also a member of the care staff who will be sleeping in a separate bedroom, one on the top floor and one on the bottom floor. If the night staff is not on your floor and you need help then you can knock on the door of the staff bedroom.