Being a parent or carer of a child with Special Educational Needs and Disabilities is a tough job.
Fighting for your child's right to transport; to education; to financial assistance; to support in the community and in the home, are battles that parents and carers have to fight.
And at times, living with a child (with or without special needs) is difficult. Balancing a child's need for greater independence around the home, in the community or online, against your responsibility to keep them safe is demanding.
We understand these difficulties, and we are committed to providing all parents and carers with the support they need because if our students feel happy, safe and secure at home, they are much more likely to feel happy, safe and secure at school.
For some parents and carers, being signposted to support is all that is needed. Other parents need more support, especially at more difficult times.
Please browse this area of the website to see what is available to you. If in any doubt, please contact one of our Home School Link Workers.
Martine Mears
Home School link worker for Key Stage 3 and a Wave 2 COMPASS team mentor.
Phone: 01509890237
Email: martinemears@maplewell.leics.sch.uk
Paula Wardle
Home School link worker for Key Stages 4 and 5, and a Wave 2 COMPASS team mentor.
Phone: 01509890237
Email: paulawardle@maplewell.leics.sch.uk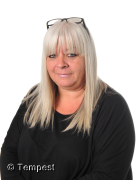 For parents and carers of teenagers aged 11 to 16, these workshops support families who find themselves in difficulties with the behavioural and communication challenges that the teenage years can present. The group follows a step-by-step process, helping parents and carers to identify what their teenager's behaviour is communicating, why it is happening and how parents and carers might go about changing it.
Groups run for 2 hours per week for 7 weeks. Any parent, grandparent or carer of a teenager aged 11-17 years old can book a place on the workshop.
Contact either of our home school link workers, Martine or Paula, for details of our next course.
Looked After and Adopted Children (LAAC)
Children with Special Educational Needs who are, or who have been either adopted or been in local authority care (looked after) are particularly vulnerable.
The school receives additional funding for these children and we have staff in school who have a specific responsibility for their education, personal development, behaviour and welfare whilst at school.
To find out more about how we support our LAACs, click here.
The Local Offer
The Leicestershire Local Offer gives children and young people with special educational needs or disabilities (SEND) and their families information about help and services in Leicestershire.
Click the button below to visit Leicestershire County Council's Local Offer website.
LCC Local Offer
For information from the Department for Education on SEN Support in Schools, please click HERE.
For an EHCP Assessment "Get Started" checklist, please click HERE.
For information on SEND standards in Further Education in Leicestershire, please click HERE.
For information about respite and breaks for children with special educational needs and/or disabilities, please click HERE.
To download the Safeguarding Leaflet for Parents, please click HERE.
For information on ADHD Solutions please click HERE.
Online Safety
We subscribe to the National Online Safety Community Package. Included in this is an interactive course for parents and carers which is unique, and arms you with everything you may need to keep your children safe online and how to deal with an online incident, should it occur.
Developed by experts in line with DfE Statutory Safeguarding Guidance, parents and carers can create an account and log in here.
Career Programme
We have high aspirations for every student at Maplewell. We expect every student to leave school and go on to further study or in to work.
To find out about how our career programme prepares your child for work and study after Maplewell, click here.