Maths Department
Mathematics is an essential tool for everyday life. It is a whole network of concepts and relationships which provide a way of viewing and making sense of the world.
At Maplewell Hall School we believe that Maths is for everyone. We want to give our students the right skills to enable them to reach their future destination – whatever or wherever that may be.
Teaching
We recognise that within each classroom there will be pupils working at different levels of challenge. We aim to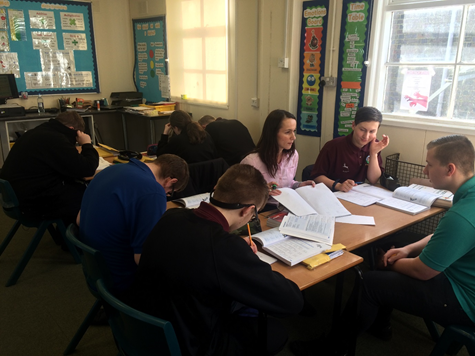 provide suitable learning opportunities by matching the challenge of the task to the ability of the child.  In addition to this, teaching and support staff are deployed effectively to maximise each pupil's potential.
At Maplewell, we believe it is important that children should enjoy Mathematics and approach problem solving with a growth mindset. We put students at the heart of everything we do. With this ethos in the fore, we role model enthusiastic and positive attitudes and provide engaging opportunities for students to actively participate in the learning process every lesson.
Curriculum
The maths curriculum at Maplewell is framed around the new National Curriculum in conjunction with White Rose Hub's lesson breakdown.
Our school adopted the 'Mastery System' where teaching for 'mastery' is crucial in embedding skills and knowledge
in pupils. The National Curriculum in mathematics and the, increasingly rigorous, GCSE specification outline the importance and value of teaching approaches that give pupils the best chance of securing both a deep understanding of mathematical concepts and fluency in applying them.
Here at Maplewell we have pupils arriving with widely differing mathematical aptitudes. In order to meet the needs of all learners we have developed the curriculum in two distinct pathways (Maths at Maplewell – Pathways).
We consider every pupil carefully and individually to ensure they are placed on the most appropriate pathway. Over the course of their education, some pupils may move between pathways. Both pathways centre on the National Curriculum and provide a broad and balanced education.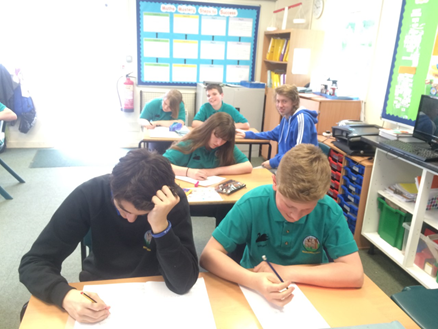 The curriculum for pupils on Pathway A.
This curriculum encourages a clear focus on problem solving, investigating and the skills of using and applying mathematical understanding. The main focus is to make rich connections between different areas of maths in order to prepare the pupils to take the exams.  Pupils work towards nationally recognised accreditation, which includes; Functional Skills and GCSE.
The curriculum for pupils on the Pathway B.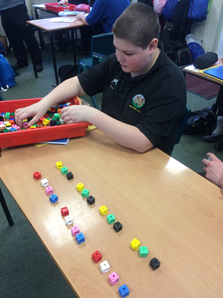 Here pupils will move from a focus on concrete to pictorial representation and then, finally, to a focus on more abstract learning. The curriculum encourages a clear focus emphasise on: number, using and applying mathematical understanding and skills to tackle a range of practical tasks and real life problems. Pupils will work towards nationally recognised accreditation, which includes; Entry Level Certificates (ELC), Functional Skills Entry Levels 1, 2 and 3.
Curriculum – KS3
In year 7, 8, and 9(B), pupils will follow appropriately levelled aspects of the National Curriculum, supported by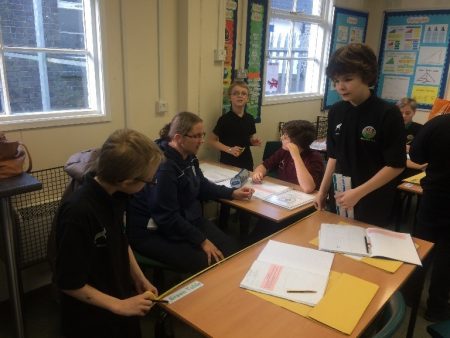 modern textbooks, resources and appropriate software. Please find details of the curriculum coverage below.
Pathway A:
Pathway B:
Curriculum – KS4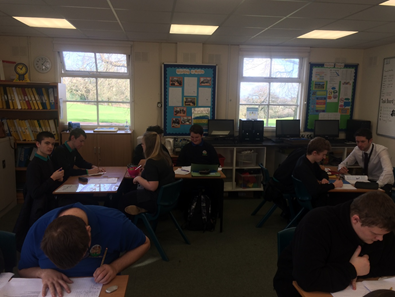 Dependant on a number of factors, students can be expected to be working towards a GCSE or Entry Level qualification.
Pathway A:
Pathway B:
Curriculum – KS5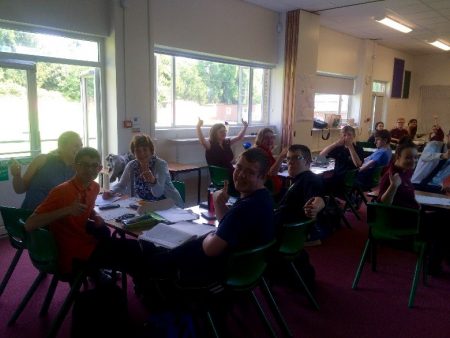 Students in Key Stage 5 follow accredited courses from Functional Skills Entry Level 1 to 3, Functional Skills Level 1 and Level 2, The New Leadership Skills Programme in Maths and GCSE (1-9).
Functional Skills Entry level 1
Functional Skills Entry level 2
Functional Skills Entry level 3
Qualifications
 Entry Level 1,2 and 3 Certificate in Mathematics
Current exam board: OCR
This qualification offers students the opportunity to build their confidence in using and applying mathematics to relevant, realistic situations, and using their mathematics knowledge to solve real life problems.
The qualification is aimed at students who may not be ready for a GCSE, or who will benefit from reinforcing their basic mathematics skills.
The course is 100% internally-marked so students can benefit from immediate feedback from their teachers. The assessment, consisting of four tests, can be taken at times convenient to the school.
The qualification provides students with a basis for progression towards other related courses, and future employment.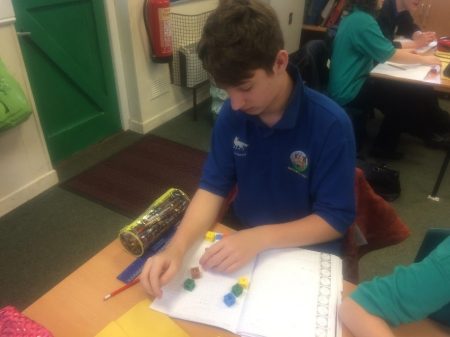 GCSE (1-9)
Current exam board: Eduqas
Mathematics is one of the most important GCSE qualifications according to employers and academic institutions. Over the past couple of years our maths results have been outstanding, with students showing rapid and sustained progress through KS4.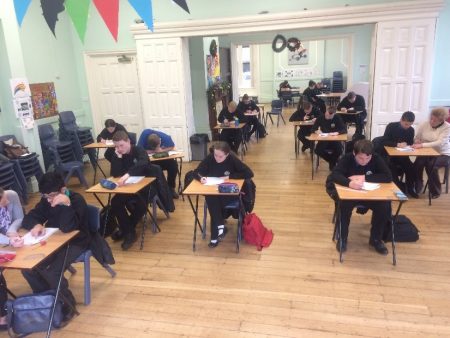 With national changes to our exam system, the new maths GCSE is more rigorous than ever. New content has been introduce to the Foundation tier paper and we are very much aware of the changes. In light of these changes, we have reacted positively to give our students the best possible chance of success. An example of this can be found in the fact that students on Pathway A will now be accessing GCSE content in year 9.
Our aim, as a department, is that every student will achieve their full potential in this valuable subject. At Maplewell we are proud to offer weekly afterschool catch up sessions for year 11.  We also offer weekly lunch time numeracy sessions to close the gap in students' attainment. Every week students will receive an additional piece of maths homework, usually based on the topic that they have been learning about.
The Eduqas GCSE is assessed by two written papers. Each paper is worth 50% of the final grade.
Paper 1 – Non calculator – 2 hours and 15 minutes
Paper 2 – Calculator – 2 hours and 15 minutes
Students will be individually assessed for access arrangements including extra time, readers and scribes.
Functional skills
Current exam board: OCR
These qualifications are applied for students ages 14–19 and are available at each of: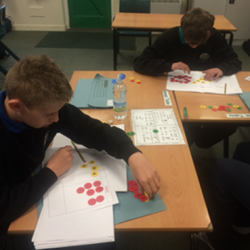 Functional Skills Entry Levels 1, 2 and 3, are suitable for both young people and mature learners who wish to be recognised for their achievement of a wide range of practical mathematics skills for use in everyday life.
Functional Skills Level 1 and Level 2, cover some fundamental range of mathematic skills in real life settings so that learners can use mathematics in a functional way throughout life.
Assessment is either pass or fail – there are no grades.
The New Leadership Skills Programme in Maths
The Leadership Skills Programme is a ground breaking new programme which we are using to develop attainment in Maths.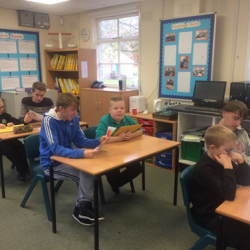 The Leadership Skills Programme is an innovative new qualification which enables students in K5 to take part in practical learning, allowing them to continually build on and innovate their leadership skills and knowledge through maths.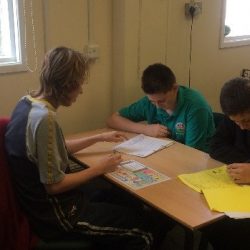 Students will learn to lead and teach Maths to their peers or younger children in KS3.
The Leadership Skills Programme is a pioneering qualification that will prepare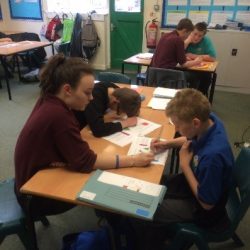 students to become more confident and self-assured; thus equipping them with attitudes which they may utilise in the next stage of their development whilst all the time increasing their engagement in a core subject.
The programme also develops desired character traits including their Spiritual, Moral, Social and Cultural well-being – including the promotion of British Values.
 Web Links
Websites to support pupils' learning in maths are many and varied. Some recommended sites are listed below:
MyMaths Website – Children will be able to use their personal login.
Helpful Documents you can download